SBI Home Loan, Auto/Car Loan Rates After Latest Revision
by rajtechnews
November 6, 2017 at 3:49 am
0 comments
SBI Home Loan, Auto/Car Loan Rates After Latest Revision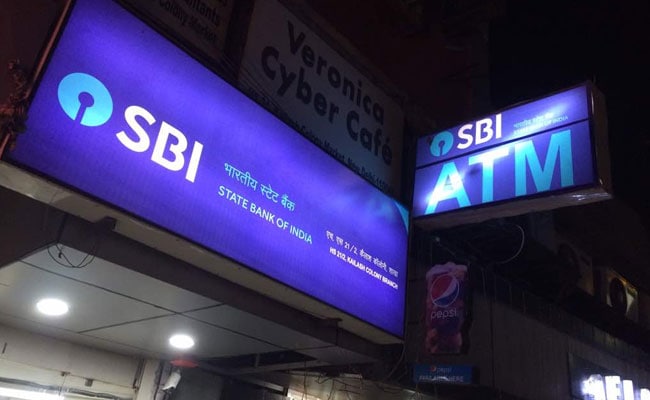 After the latest revision, SBI's home loan rate has been reduced to 8.30 per cent, from 8.35 per cent previously. SBI has said the new interest rate is lowest in the industry.
SBI or State Bank of India cut interest rate on home loan and auto/car loan by 5 basis points, effective November 1. After the latest revision, SBI reduced home loan rate to 8.30 per cent, which it claims to be the "lowest" in the industry, from 8.35 per cent earlier. Similarly, after the latest interest rate cut, SBI, which is the biggest lender in the country, is offering auto/car loan, at a starting interest rate of 8.70 per cent, compared to 8.75 per cent earlier.
SBI Home Loan Rate
On home loan, SBI said the "effective interest rate for all eligible salaried customers will be 8.30 per annum for loans up to Rs. 30 lakh. Rates have been reduced by 5 bps point in all the brackets." In cases where the new customer is eligible for Pradhan Mantri Awas Yojana, he/she can also avail of an interest subsidy of up to Rs. 2.67 lakh on top of the 8.30 per cent interest rate. The PM Awas Yojana subsidy scheme is against the home loan of the beneficiary. This means that the subsidy amount will be credited in the loan account of the beneficiary. The subsidy amount is credited upfront and it will reduce the principal outstanding amount of the loan.
Commenting on the rate cut, PK Gupta, MD for retail and digital banking at SBI, said, "With this reduction in rates, we are offering lowest rates for most of our product offering in the retail loans. Lower rates along with wide distribution network and use of digital technology to enhance customer experience is a perfect package for any retail loan customer."
SBI Auto/Car Loan Rate
For new car loan or auto loan customer, SBI is offering interest rate ranging from 8.70 per cent per annum to 9.20 per cent, compared to earlier range of 8.75 per cent to 9.25 per cent. SBI said the exact rate depends on the amount of loan and the credit score of the individual.
SBI FD Rate Cut
SBI also has cut bank FD or fixed deposit rates if offers to new customers by 25 basis points across most maturities, with effect from November 1, 2017. The one-year SBI fixed deposit now fetches an interest rate of 6.25 per cent, from 6.50 per cent earlier, according to the bank's website. Senior citizens will get 6.75 per cent, as compared to 7 per cent earlier, on one-year deposits.
Revised SBI interest rates
With State Bank of India cutting its fixed deposit rates, other banks are also expected to follow suit.
The revised SBI interest rates are:
| | | |
| --- | --- | --- |
| Tenors | Revised For Public w.e.f. 01.11.2017 (%) | Revised for Senior Citizens w.e.f. 01.11.2017 (%) |
| 7 days to 45 days | 5.25 | 5.75 |
| 46 days to 179 days | 6.25 | 6.75 |
| 180 days to 210 days | 6.25 | 6.75 |
| 211 days to less than 1 year | 6.25 | 6.75 |
| 1 year | 6.25 | 6.75 |
| Above 1 year to 455 days | 6.25 | 6.75 |
| 456 days to less than 2 years | 6.25 | 6.75 |
| 2 years to less than 3 years | 6 | 6.5 |
| 3 years to less than 5 years | 6 | 6.5 |
| 5 years and up to 10 years | 6 | 6.5 |
(Revised bank FD rates as given on the SBI website)
SBI is the largest commercial bank in India in terms of assets, deposits, profits, branches, customers and employees. The bank has a deposit base of Rs. 26.02 lakh crore, with over 23 thousand branches in India and 194 offices in 35 other countries across the world.
Source by:-ndtv
Share: